Description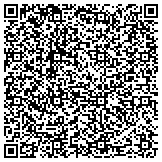 Nescafe গোল্ড ব্লেন্ড ইকো & সিস্টেম প্যাক 105 গ্রাম
৳1,000
Kanaksar, Dhaka, Bangladesh
Nescafe Gold Blend Eco & System Pack 105 g
Nescafe গোল্ড ব্লেন্ড ইকো & সিস্টেম প্যাক 105 গ্রাম
Nestle Japan
নেসলে জাপান
Contact- 01997747402
পুনর্বার Nescafe গোল্ড ব্লেন্ড একটি "নিয়মিত দ্রবণীয় কফি" যা একটি তাজা বর্ষিত সুবাস এবং কফি আসল স্বাদ উপলব্ধ,
কোন মশলা সঙ্গে সুগন্ধি মটরশুটি ভুগকৃত কফি মটরশুটি মোড়ানো দ্বারা একটি পরিষ্কার aftertaste। এটা হল।
পান করার পর, কাপের নীচে যে শস্যটি দৃশ্যমান হয় তা হল একটি নির্দিষ্ট মানের প্রমাণ।
কফি মটরশুটি মূল স্বাদ উপভোগ করুন এবং পালিশ ছিল যে হালকা, গভীর সুস্বাদু এবং সুগন্ধযুক্ত সুবাস উপভোগ করুন।
Barist জন্য ব্যবহার করা যেতে পারে যে এক স্পর্শ /
বিশেষ কার্তুজ সঙ্গে সহজে সুবাস escaping ছাড়া বোতল মধ্যে refilled করা যাবে
The reborn Nescafe Gold Blend is a "Regular Soluble Coffee"
which realized a freshly brewed aroma and coffee original taste,
a clear aftertaste with no spicyness by wrapping the finely ground roasted coffee beans.
is. After drinking, that grain visible at the bottom of
the cup is a proof of a certain quality. Please enjoy
the original taste of coffee beans and enjoy the mild,
deeply flavored and scented fragrance that was polished.
Can be refilled into bottles without easily escaping
fragrance with one touch / special cartridge that can be used for varistor
No automatic alt text available.
Nescafe গোল্ড ব্লেন্ড ইকো & সিস্টেম প্যাক 105 গ্রাম
Publish date
January 22, 2018